Beyond Refractories
Discover our solutions for Flow Control
Go beyond refractories with us and discover our full package portfolio in Flow Control – from ladle to mold.
Benefit from ...
… our holistic approach that comprises all relevant aspects of your Flow Control process – from systems over refractories to metallurgy ...
… and our focus on process optimization including continuous product improvements.
Our Flow Control Solutions
We provide customized solution packages for all your key challenges:




Clean steel

produce steel of the highest possible quality

Safety

achieve maximum safety in a challenging working environment

Productivity

increase your process efficiency

Green steel

reduce your carbon footprint




Clean steel
Dive into our distinct product portfolio which supports you to achieve an even higher final product quality, such as the …
Safety
Explore our robotic and automation solutions that support your journey in achieving maximum safety in a challenging working environment, such as the …
Ladle Preparation Automation (LPA)
allowing a fully automated slide gate preparation process – for higher safety, reliability and refractory life
Robotic Cylinder Handling System at CCM
allowing a fully automated slide gate cylinder handling including the coupling of argon, air, and electrical connectors
Productivity
Boost your productivity and enhance yield with our high-performance refractories and systems, such as the …
Green Steel
Get to know our range of solutions supporting your journey to green steel, including our …
Purge Plug, Gas Management and Safety Closing System
optimizes energy use through fast and efficient gas stirring, reduces gas consumption to the required amounts and prevents loss of valuable de-oxidation and alloying agents into the slag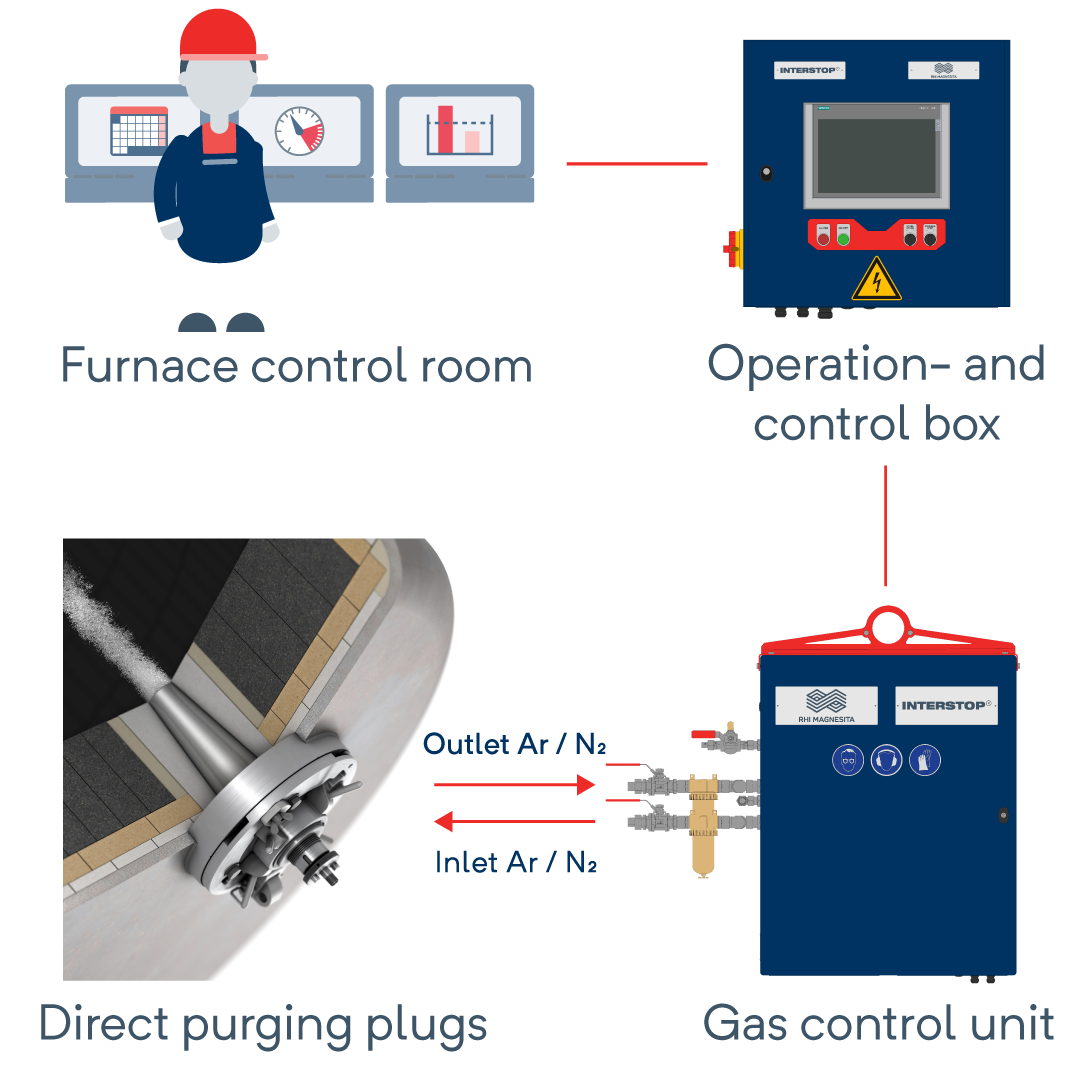 Master your key challenges
… and elevate your operations to new heights with our advanced solutions from ladle to mold.
Clean Steel
Safety
Productivity
Green Steel
Ready wherever you are

Asia Pacific
Europe
North America
South America
Middle East/Africa
Start your next chapter in Flow Control with us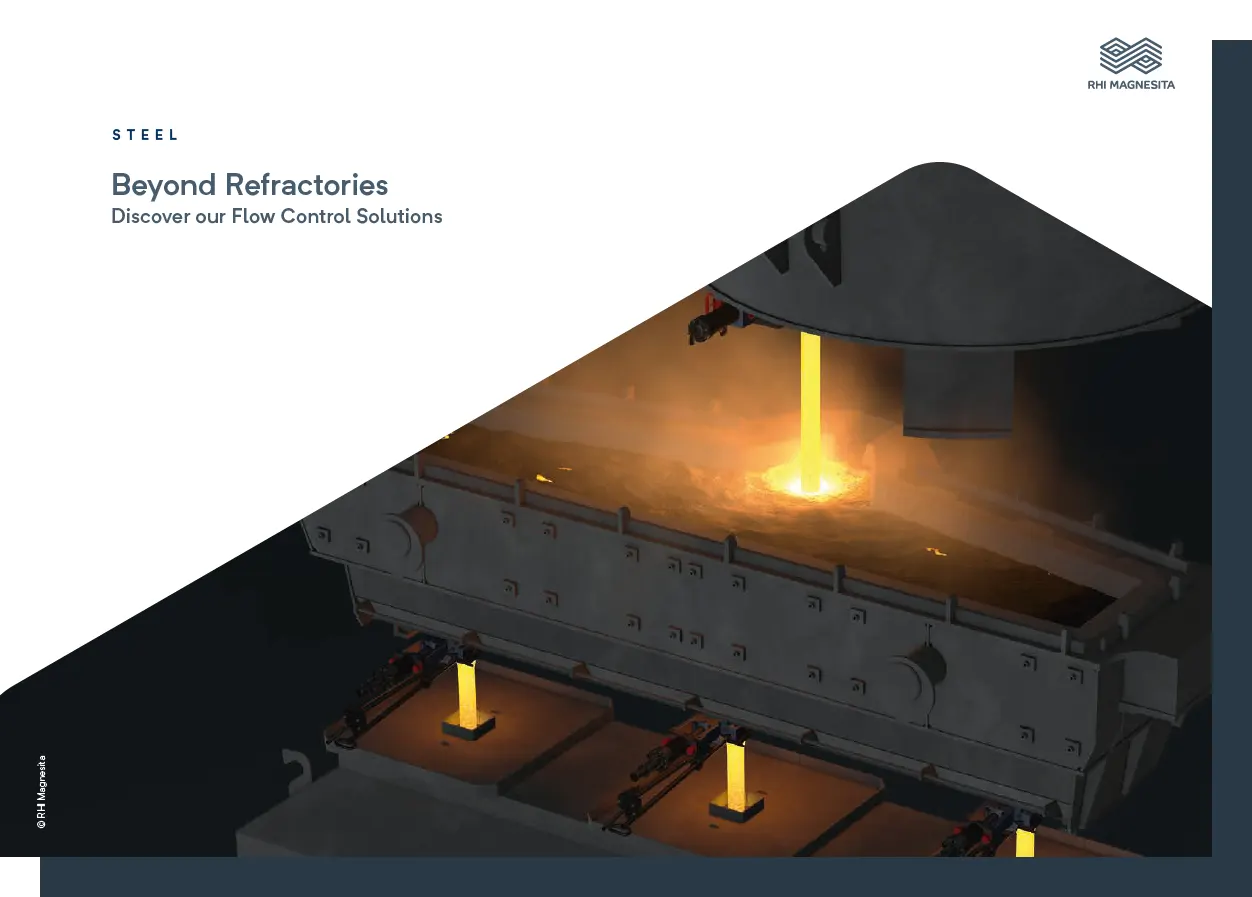 … and dive into our product brochure to learn more about our Flow Control solutions!
Download Brochure